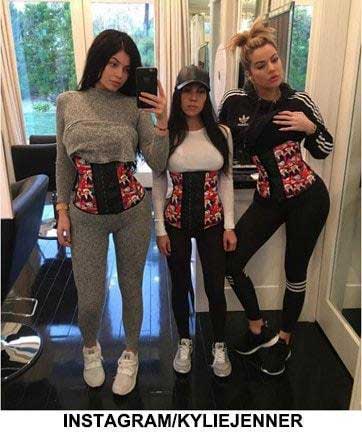 In the quest for the perfect hourglass figure, more and more celebrities have taken to waist training.This is not actually something new,it has been in existence for the longest of time.For many women today, waist trainers are so much more than eye-catching garments for those trying to make a fashion statement, embrace their sexy side 'Game of Thrones' style.They are a proven strategy to developing an hourglass figure and shedding a few extra pounds.
Celebrities like Jessica Alba swearing by waist training having worn a double corset for several months, 24/7 to shed her baby weight. Kim, Kourtney and Khloe Kardashian are also 'obsessed' with waist training. The coke bottle shape – hour glass figure, is the most desired shape by women and this has turned celebrities worldwide into waist training die hard fanatics. Amber Rose, Black Chyna, Christina Milian are a few of the advent waist trainers. Now Even Lindsay Lohan and Kerry Katona are giving the exercise trend a go too.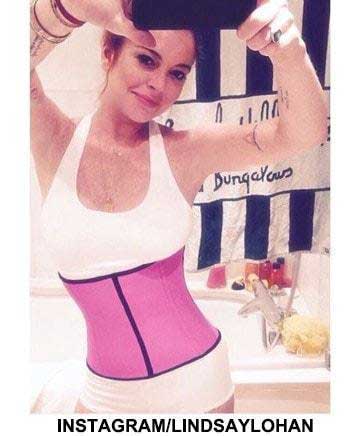 WHAT EXACTLY IS WAIST TRAINING?
 A flat tummy, hour glass silhouette, amazing posture, sexy, feminine and fashionable figure…these are some of the benefits of waist training. This somewhat odd phrase is used to refer to the process of gradually reducing your waistline by wearing a waist trainer while implementing some waist specific exercises as well as healthy eating habits.
 Most people are aspiring for a very specific yet common look. But on delving deeper, what you really want is to feel attractive and sexy and to bask in the confidence, power and positive physical change and vitality that you get as a result of leading a healthy lifestyle. There is no doubt that we all share the desire to be happy with the way our bodies look and we all have to start somewhere, get a clear visual of where we want to go , then floor the pedal to the metal and adopt a very realistic plan and follow it step-by-step until we get to our destination. Losing some initial weight is recommended before embarking on waist training. In actual fact, waist training will complement your weight loss efforts but should not be used as a weight loss substitute. By now we all know that belly fat exposes us to some serious health conditions such as heart disease, type 2 diabetes, and high blood pressure among others. Belly fat is actually referred to as 'killer fat'; as such waist training is not just for vanity as many people tend to believe, it is also for your health.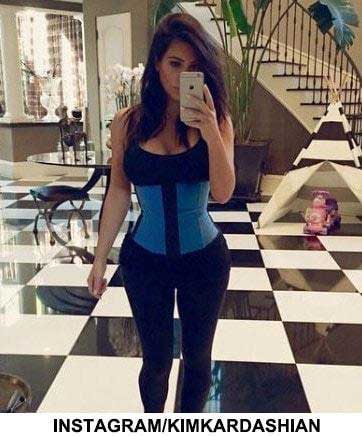 HOW DOES WAIST TRAINING WORK? 
Fast. Super easy. Fun. Simple. This is what waist training is all about. Really? You have probably tried all the diets and fitness regimens in the book with nothing much to show for all your effort and so rightfully, could be a bit pessimistic towards waist training. After all the heart ache of nonstop dieting and never ending fitness routines without losing weight, how will strapping something around your waist help you get that beautiful hour glass waist? 
Well, a waist trainer will help you: 
 • Get immediate results in terms of improved posture and a slimmer figure thereby providing you with the motivation to continue 
• Stifle your appetite as well as reduce your hunger pangs and generally help you reduce your portion size without making you extremely hungry as is the case with dieting
• Kick start your weight loss journey, helping you get relatively fast results 
• Train your waist into the desired shape and when done regularly, the results can be semi-permanent. 
From experience, you probably know that hunger is the main reason for failure when following a diet. With waist training, your tummy is not going to go crazy in protest because you are too hungry to function. It has been reported that wearing a waist trainer constricts the tummy to a smaller size such that you eat smaller portions and still feel sufficiently satisfied.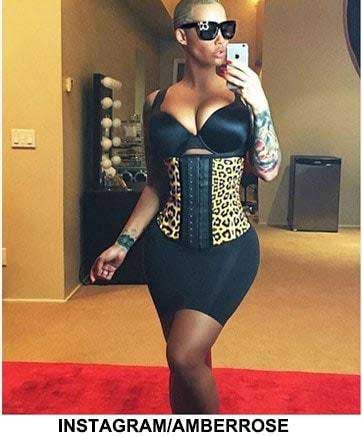 WHAT ARE THE BENEFITS OF WAIST TRAINING?
An instant slimmer you 
Instant tea, instant coffee, instant tanning… our world today is almost filled with instant everything. It is only natural to desire instant slimness. Forget about the dangerous fad diets that promise you 15 pound weight loss within two weeks. With the help of a waist trainer, you can lose up to 5 inches of your waist line by consistently wearing one. 
The goal is to get a permanent change to your body by combining waist training with a healthy diet and exercising but in the meantime, you can enjoy a shapely hour glass figure as your trainer flattens and smooths out your stomach area and gives an amazing lift to your bum and chest. 
Corrects posture and eases back pain 
If you're in constant pain from slouching and bad posture that can be attributed to leading a sedentary life, you need to start waist training ASAP. A waist shaper forces you to have alignment and proper posture, taking the pressure off your shoulders and back. You may not think of yourself as having bad posture but you may be pleasantly surprised at how a shaper or trainer can align your body for the best. 
If you suffer from lower back pain, knee problems as well as feet problems, you may find some relief from weight training as the pressure of your weight will be better handled by your strengthened core.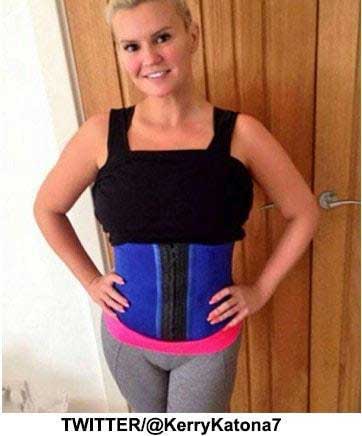 Self esteem and confidence boost 
There are so many instances when we look at the mirror only to get depressed by how we look. Whether your weight has been yo-yoing ever since you can remember or are just having issues with how you look, waist training is just the thing for you. It will give you the self-esteem and confidence boost that you so desire. 
This is not only because of the instant slimmer you but also because it gives you the encouragement to work on your body by eating healthier and exercising regularly. That's right, waist training is not just a matter of cinching in your waist for 6 hours every day. It should be used in conjunction with good eating habits and exercise. Waist training serves as a reminder that you are working on your body towards a specific goal. 
Quick recovery after child birth 
Jessica Alba, Kim and Kourtney Kardashian are just a few of the success stories when it comes to losing the post baby bulge using weight training. Before it was only believed that women who had delivered via C-section were the only ones who used post-partum girdles and shapers but today even those who deliver naturally are using them. 
Waist training postpartum helps compress the tummy as well as the uterus returning it to its original shape within a shorter duration as compared to normal recovery. Additionally, it provides support to women who could be having weak muscles after birth. It can also help women suffering from diastasis recti, a condition where abdominal muscles are separated from pregnancy, hold their muscles together until they start growing back together naturally. 
Gives you an hourglass shape that you may otherwise not have 
There is a percentage of women who don't do waist training to get a flat stomach or to look slimmer. There are some who think they are too thin or lack feminine curves and so embark on waist training to work on getting an hourglass figure. Women of different shapes and sizes can get an hourglass shape using shapers, corsets and cinchers. You may not have a well-defined waistline and do desire to see some contouring. Waist training will give you that wasp-like figure. 
For some women, regardless of how much dieting or exercising they do, they may find it very difficult to get an hourglass shape and waist training will definitely help with that.
These are some of the different ways in which waist training can come in handy. Try it yourself and reap all these benefits first hand.
 Important to know waist raining does not take a 'one size fits all approach', we all have beautiful and different shapes and sizes, so don't start saying, "I want to  look like so and so"; what you are starting with is not really important, your hard work, dedication and where you end up is what counts.
Now, let's say that you are in the smaller category of people who does not want to lose weight. You probably have maintained the same weight over the years but you can still boost your figure and improve your posture and general appearance and so will still benefit from waist training. You can maintain the same weight but provide a natural lift using waist training does getting a more impressive figure. 
The important thing is to focus on yourself and not compare yourself to any other person. You are unique and the only way to really gain from waist training is to focus on your goals and very specific steps that work best for you.
WHAT KIND OF TRAINERS SHOULD YOU USE?
Beginner/everyday Trainers
If you have never waist train before,it is better to start with a less aggressive trainer.You need to take time to get used to breathing properly and be comfortable wearing a waist trainer during your day to day activities.And people with latex allergy are also recommended to use our pre-trainers.It will give you a instant tightening and posture improvement.Please note that zip-up trainers run larger please choose according to size chart with your meansurements.
A latex waist trainer can reduce waist line by up to 5 inches.The trainer comes up under your bust to boost your breasts.Give you an hourglass shape that you may otherwise not have.An instant slimmer and better figure you!
***Note:Daily Flash Sales are running on store,prices may vary.Check out product page to get the best deals.
Hourglassgal.com  provides the best waist training experience.Responsive customer service will answer all your questions and assist you during your whole waist training  journey.
We have consistently update newsletters with all tips and tricks about dieting,exercises and waist training direct to you inbox.
Thousands of people's experience guide you to find the waist training routine that best works for you!
FREE US shipping and fast delivery!
Excellent quality trainers with all sizes. 
14 days money back guarantee no questions asked!
Become a hourglass gal and train with us today to get the shape you desire!